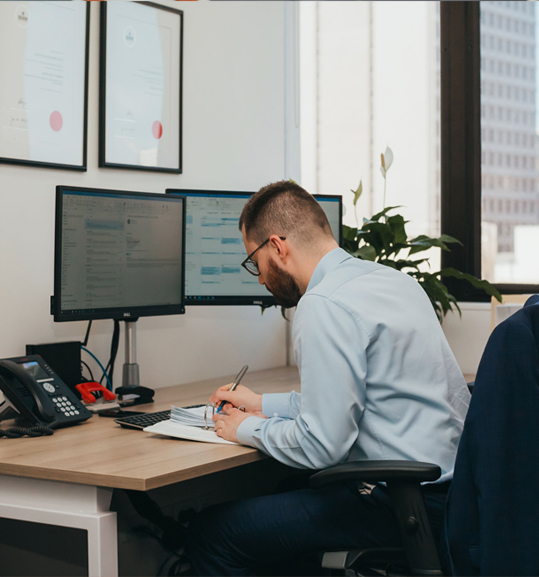 We specialise in cases
just like yours
Money may not heal the damage done, but it's a start
If you have been injured at work or as the result of another party's negligence, you may be entitled to compensation.
Whatever the situation, our personal injury lawyers will do their utmost to ensure that you receive appropriate compensation for your injury, and that the responsible party is held to account.
Legal action may be the last thing on your mind following a personal injury. Our lawyers in Melbourne work on your behalf to secure everything you're entitled to.
Personal injury litigation solutions
Personal injury lawyers have a bit of a reputation for being ambulance chasers, more motivated by their payout than seeking justice for their client.
Not us.
The client comes first in everything we do. In cases of personal injury, that means properly representing your circumstances and doing our very best to ensure that you receive just compensation for your injury.
Employees have an expectation that they will be safe at work
Unfortunately, things don't always go according to plan.
Sometimes, it's an unfortunate accident or unforeseen consequence – in others, it's the result of negligence, inaction, cutting corners or a failure to uphold a reasonable duty of care.
Injuries (physical or otherwise) arising from the latter category shouldn't go unpunished, and you shouldn't go without compensation.
If you have been injured because of the actions or negligence of someone else, then you may be able to make a claim for compensation with respect to medical costs, loss of income and other costs resulting from the injury.
We will support you throughout the process of making a claim against an individual, a company or both, including:
TAC claims
Industrial accidents
Public liability accidents
Workplace bullying
Obtain appropriate redress for an injury caused by the actions of someone else. We will champion your rights and fight to ensure you get just recompense.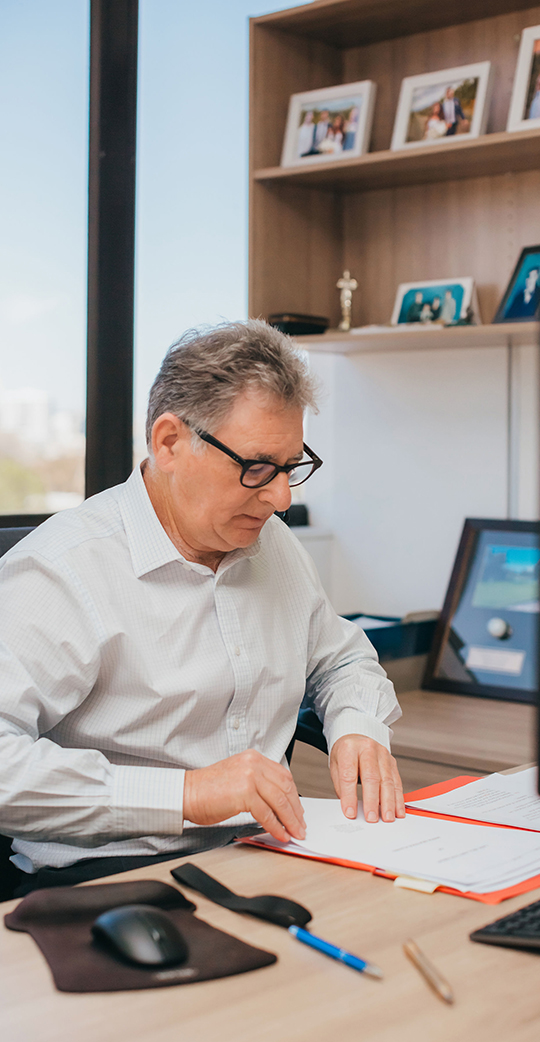 Physical injury
No worker should come to harm while at work.
Unfortunately, sometimes workplace accidents and other incidents can happen.
If your specific injury is the result of negligence or inaction on the part of someone else, you may be able to make a claim for compensation to cover costs that arise from your injury, including:
Medical treatment expenses
Loss of income
Loss of earning capacity
We advise our clients on the extent of their impairment and whether they can establish negligence on the part of another party in order to initiate legal action for damages and compensation.
It's only fair, after all.
Emotional distress
Not all personal injury is physical.
Cases such as workplace bullying and being witness to a serious accident can also result in injury – namely, long-lasting psychological consequences and trauma. Additionally, many physical injuries can also negatively affect one's mental health.
All of this can harm your wellbeing, as well as ability to return to work and earn a living.
Do you:
Feel stressed or anxious?
Experience a lack of energy?
Struggle to sleep?
Suffer from panic attacks?
Feel unexplainable nausea?
Go through depressive episodes?
A personal injury lawyer can help ensure that the court sees the invisible psychological damage that can arise from a specific or ongoing incident.
get in touch
Need expert help?
We would love to hear from you