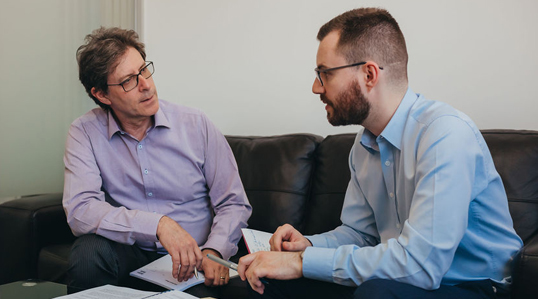 latest testimonials
What our clients are saying
Testimonials from our valued clients are so important to us. We appreciate that they take the time to provide us with reviews of our services and our team. Read some below.
Very understanding, compassionate and thorough practice. Enjoyed working with Nicholas and found himself and Trevor very kind and an amazing wealth of knowledge. Will highly recommend to all family and friends.
Holly Mclaren
I recently used Batten Sacks services and I was extremely impressed. They were very helpful, considerate and understanding. They sorted out an issue that I had and gave me peace of mind. It's a pleasure to know that there are such kind and efficient people out there, who can help you when you have a problem. I highly recommend using Batten Sacks. Many Thanks!!!
Sean Rubinstein
Great legal firm. Good prices and professional advice. Thanks guys!
Dylan Rabie
BSHB have assisted me over a number of years. They are most trustworthy with all the dealing I have had with them.
Isaac Loven
Radhé and I would like to say a most sincere thank you for all your efforts in helping secure our first property. As this was our first purchase, your knowledge and experience was invaluable. Working with you, we felt in safe hands throughout the entire process and found that you made the procedure of purchasing a property light-work.
We found your team to be very accommodating and extremely proficient in the handling of all details and documents.
Giving that both of us were overseas during settlement, you and your team went above and beyond your duty to assist us and ensure all deadlines were met.
We very much appreciate your professional service and look forward to working with you in the future.
Anthony & Radhé
get in touch
Need expert help?
We would love to hear from you