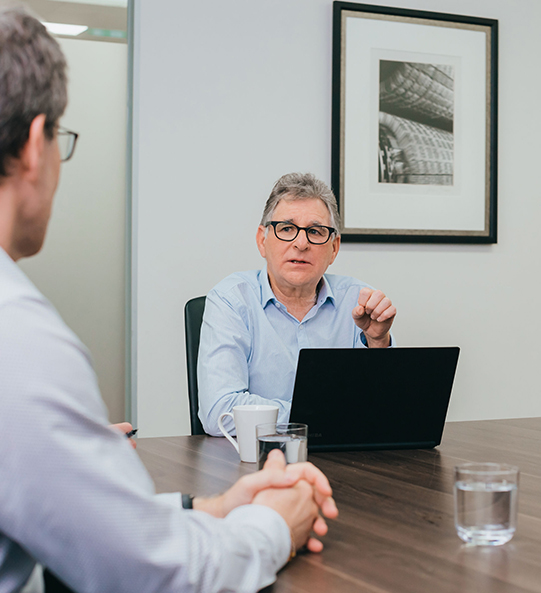 We fight for employers
and employees
Whether you are an employee or an employer- we can help you from the start of your employment journey, until the end and everything in between.
It doesn't matter whether you're an employee or an employer – our employment specialists will work with you to ensure your rights as an employer or employee are upheld throughout the employment term.
It's important that you go into any employment relationship fully aware of what you're entitled to, as well as what you're obliged to do.
Need help understanding a contract?
Struggling to understand the Fair Work Act?
Don't understand your rights?
Fail to uphold your obligations as an employer or employee, and you may find yourself in court – you may even have to settle, or make a large payout.
Don't let this happen to you. If you need help understanding employment laws, give our employment law specialists a call!
Employment law solutions
Employment Law is concerned with the relationship between the employer and the employee. This relationship is created at the time of employment, endures while the employee remains in the employ of the employer and comes to an end on termination (with certain obligations surviving the termination of the relationship)
We can act for both employers and employees on each of the three stages:
Creation of the employment relationship
Ongoing relationship
Termination of the relationship
Both employees and employers alike are entitled to certain rights under Australian employment laws. Our goal is to ensure that all of these rights are respected and upheld throughout the course of employment.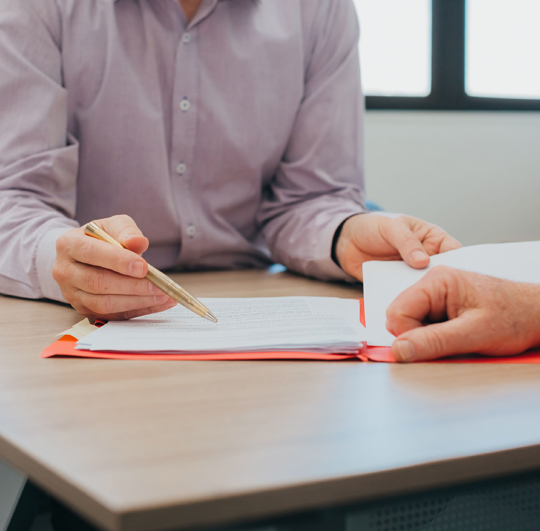 Contract of Employment
An employment contract is an agreement between an employer and employee that sets out the terms and conditions of employment.
An employment contract must at the minimum, include the National Employment Standards (NEC), awards, enterprise agreements or other registered agreements that may apply.
For employers, we can help:
Draw the contract of employment
Protect the business' intellectual property and trade secrets
Prevent unfair competition using well-drawn restraint provisions
For employees, we can help:
Protect individual rights under the agreement of employment
Explain employee rights and obligations including restraints of trade and confidentiality provisions
Contractor arrangement
The relationship of contractor and employer is different to that of employee and employer. It is important from both the employer's and the employee's perspective, that the nature of the relationship is correctly identified and documented.
If a relationship of employment exists, rather than a contractor agreement, then there are consequences for both the employer and the alleged contractor. If the relationship is found to be one of employment, then the employer would need to compensate the employee (who they may have thought was a contractor) for leave, superannuation, accumulated interest as well as pay a fine to the Australian Taxation Office. 
That's why it's important for employer and contractor alike to understand their position and make sure that the contracts they enter will uphold both at law and in practice. 
During the employment relationship
Work performance
Leave and long service leave
Entitlements
Workplace policies
Bullying
Internet policies
Job description
Workplace rights
These are just some of the issues that may arise during the employment relationship for both the employer and the employee.
The right legal assistance can help employers adhere to their obligations, and ensure employees are protected and receive their lawful entitlements.
Unfair dismissal
Generally, an employer may for good cause terminate an employee provided the correct process is followed. However, an unfair dismissal claim can be brought against the employer if:
There is no valid reason for dismissing the employee
The employee is not given adequate notice for the dismissal
The employee is unreasonably denied a support person in any dismissal meeting
Poor performance is the reason for dismissal and no prior warning of such poor performance was given
The employer taking guidance prior to dismissal of an employee may save the business from unnecessary proceedings being taken by the employee which is both time consuming and costly.
For employers, we can help:
Explain what is meant by good cause or a valid reason
Map out the steps that need to be taken to ensure that the dismissal process is fair and reasonable.
For employees, we can help:
Ensure that your rights are protected in the event of a dismissal
Enforce your rights against the employer in the event of a dismissal
Ensure that proceedings are brought by you within time, within the appropriate forum and with the best prospect of success
Ensure that you claim the maximum amount to which you may be entitled
Unlawful dismissal
A dismissal may be unlawful if it occurs as a result of discrimination when the employer treats a person or a group less favourably than another person or group because of their:
Race
Skin
Colour
Origin
Sex
Disability
Religion
Proper legal advice when hiring can help prevent such a claim being made and defend against such a claim if needed.
We will also fight on your behalf if you feel that you are the target of an unfair dismissal, seeking just remedies.
Adverse action
Adverse action occurs when an employer takes an action against an employee which breaches that employee's general protection rights built into the Fair Work Act.
These general protection rights safeguard the workplace rights and freedoms of association of the employee. If the employee is dismissed for exercising their workplace right (example: receiving proper pay slips), this is an adverse action and the employee can bring proceedings against the employer.
We can help prevent such a claim from being made, or if made, defend against such a claim.
get in touch
Need expert help?
We would love to hear from you